We Unlock Unstructured Data.
We Protect Patient Privacy.
Clinacuity, Inc. proposes a new system to automatically de-identify clinical notes found in the electronic health record, to then improve the availability of clinical text for secondary uses, as well as ameliorate the protection of patient data confidentiality: CliniDeID®.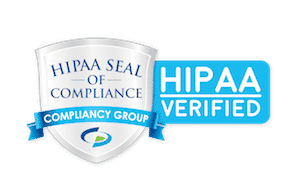 We Know Healthcare.
Healthcare is complicated, with multiple stakeholders and data quantity and complexity already overwhelming human abilities. Unstructured clinical data is particularly difficult to analyze, often ungrammatical and composed of short, telegraphic phrases, rich in ambiguous abbreviations and misspellings. We have years of experience understanding and analyzing both.
What Makes us Great?
Clinacuity provides hospitals with technology that reveals critical information hidden in medical records, saving physicians' time and improving treatment outcomes. Clinacuity also provides researchers and patients with technology that helps the former access far richer and detailed clinical information, while protecting privacy of the latter.
Clinacuity is a Top 100 MedTech Innovator.